Tried throwing a snowball at the camera to get Cooper to look …. it didn't work at all hahah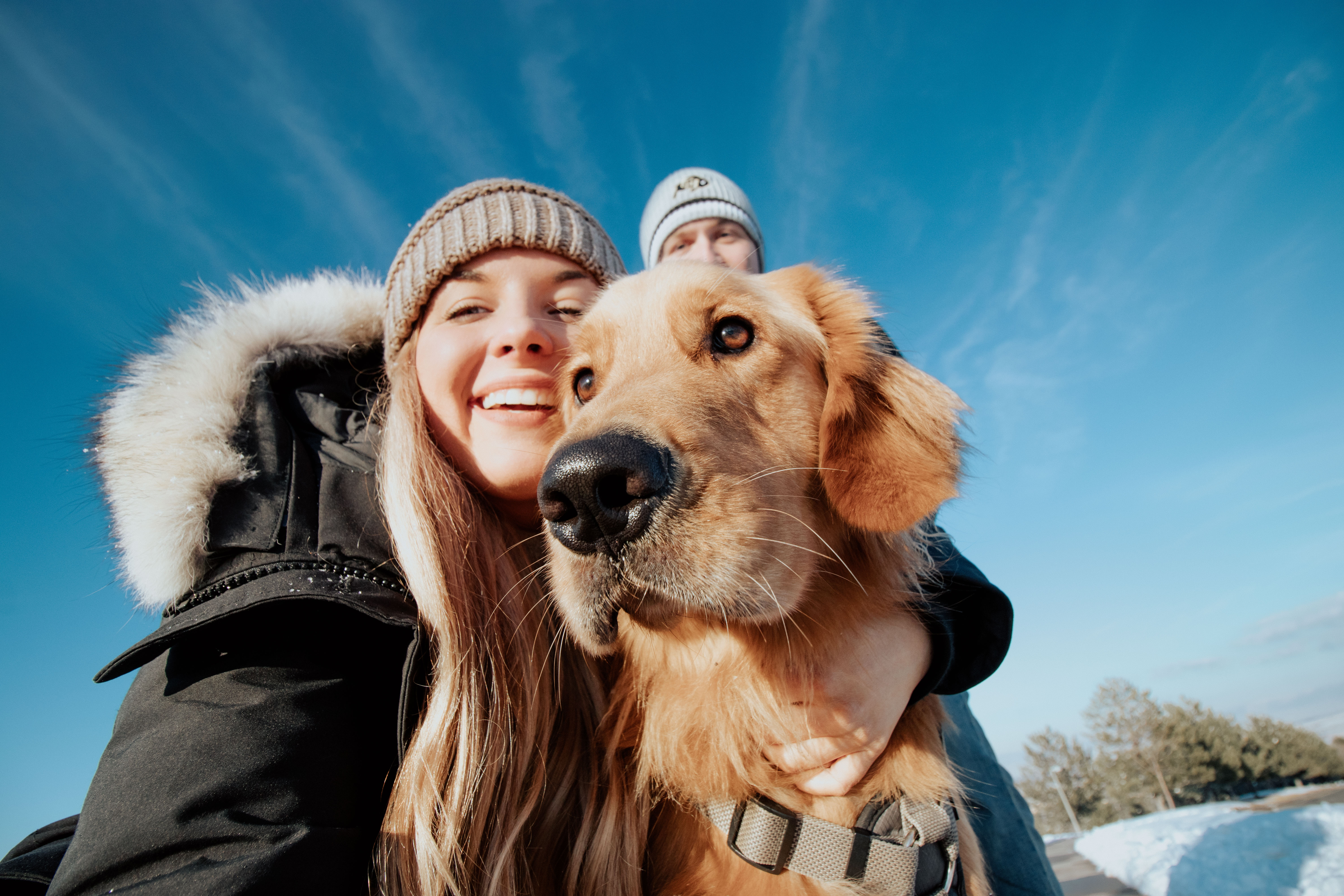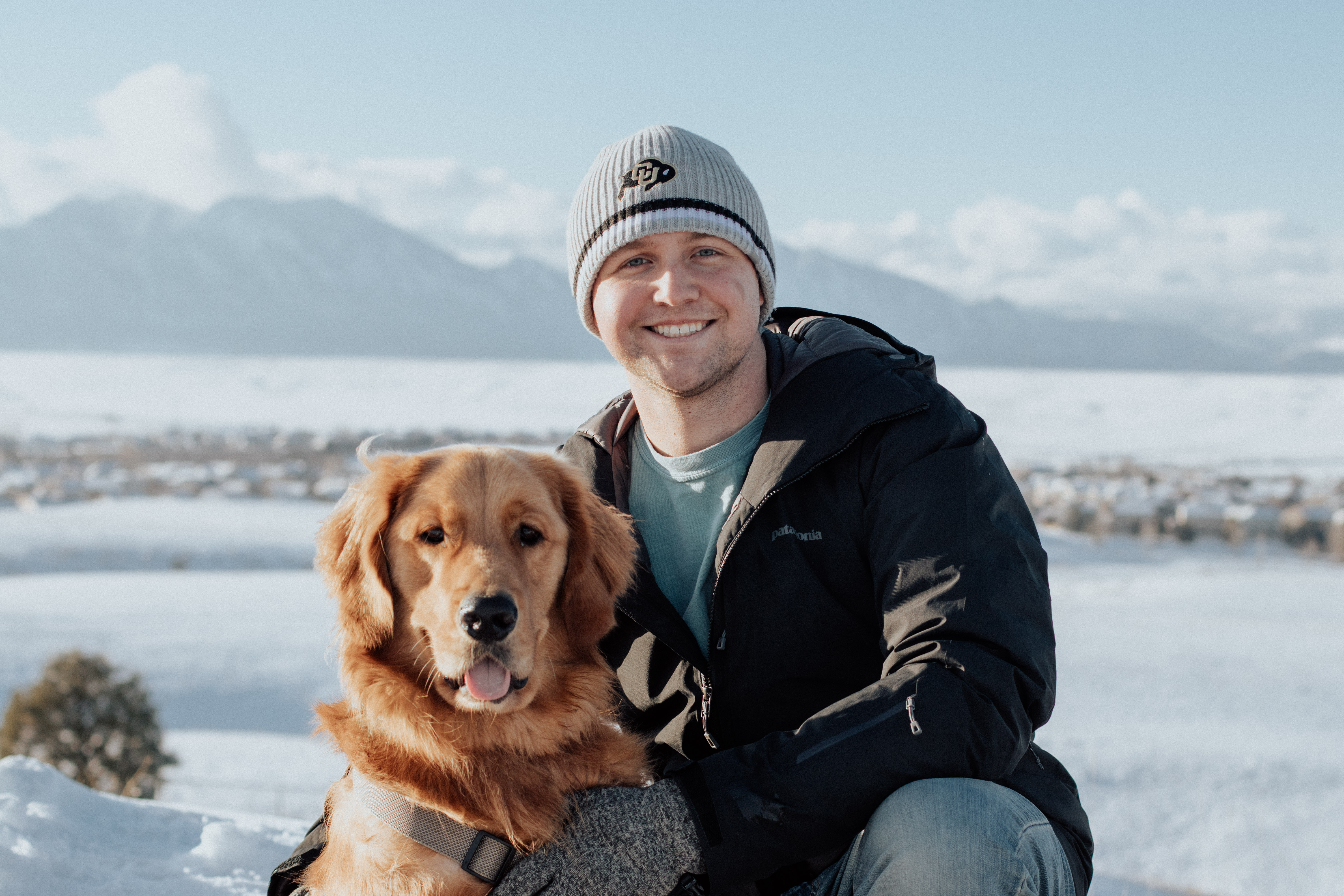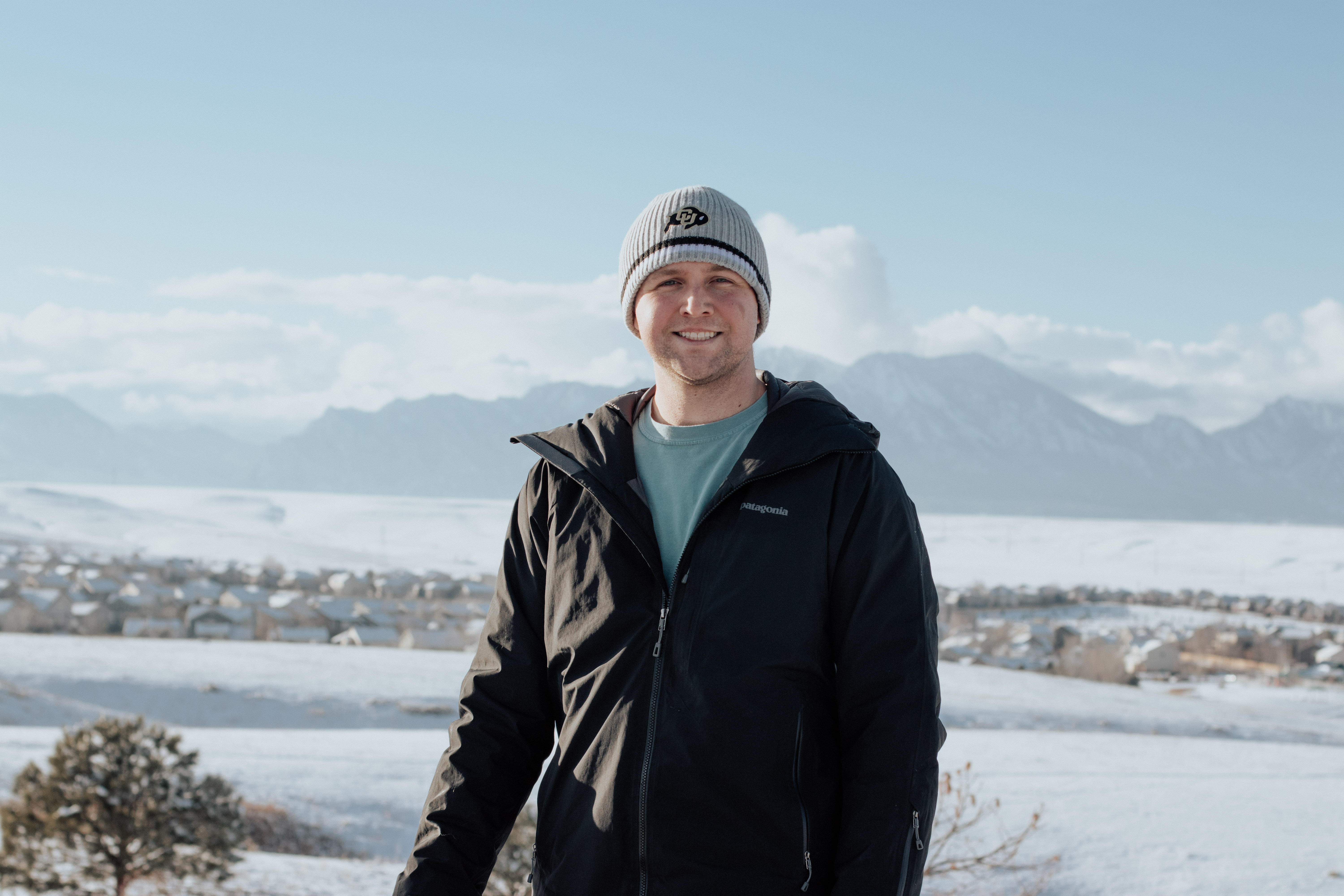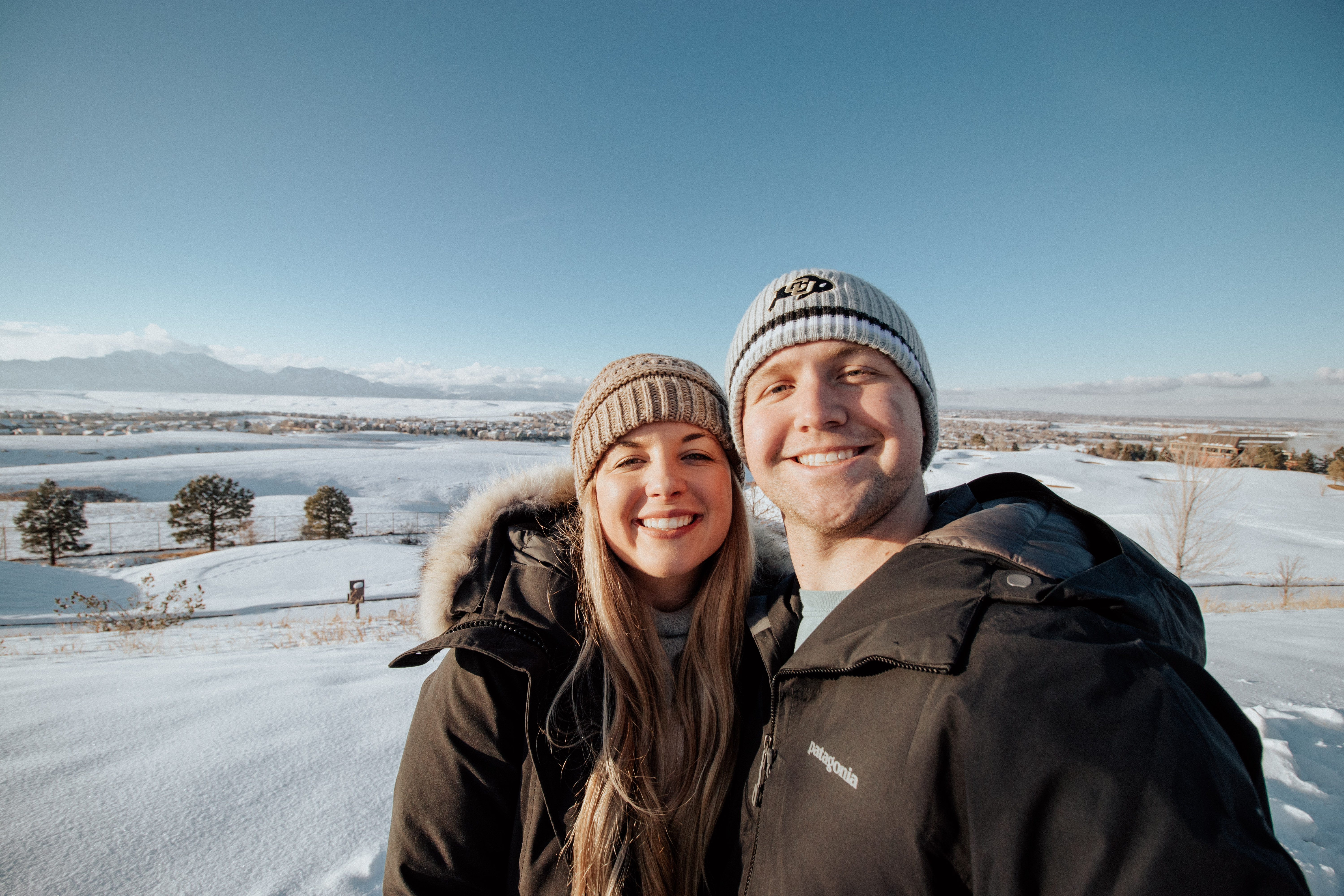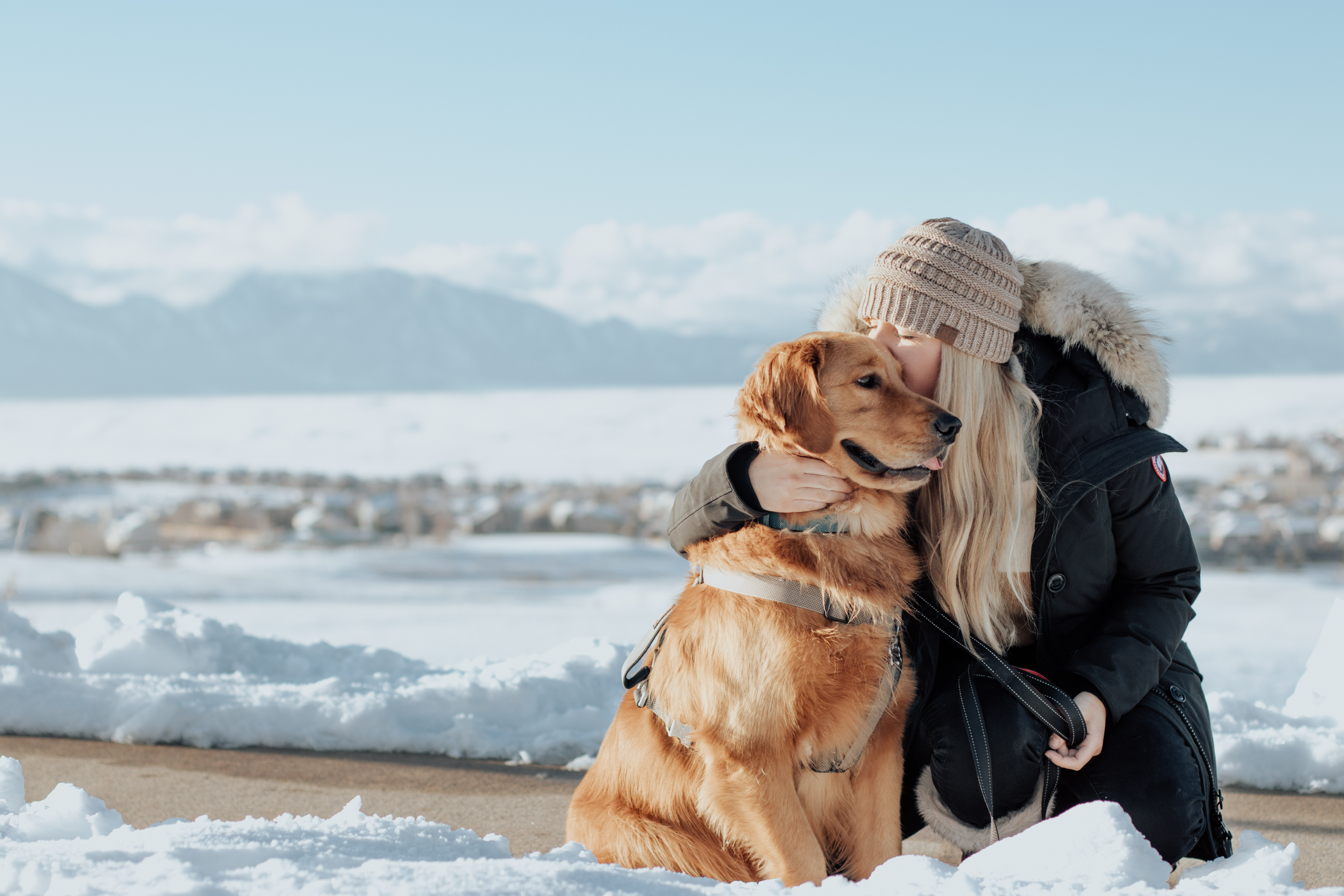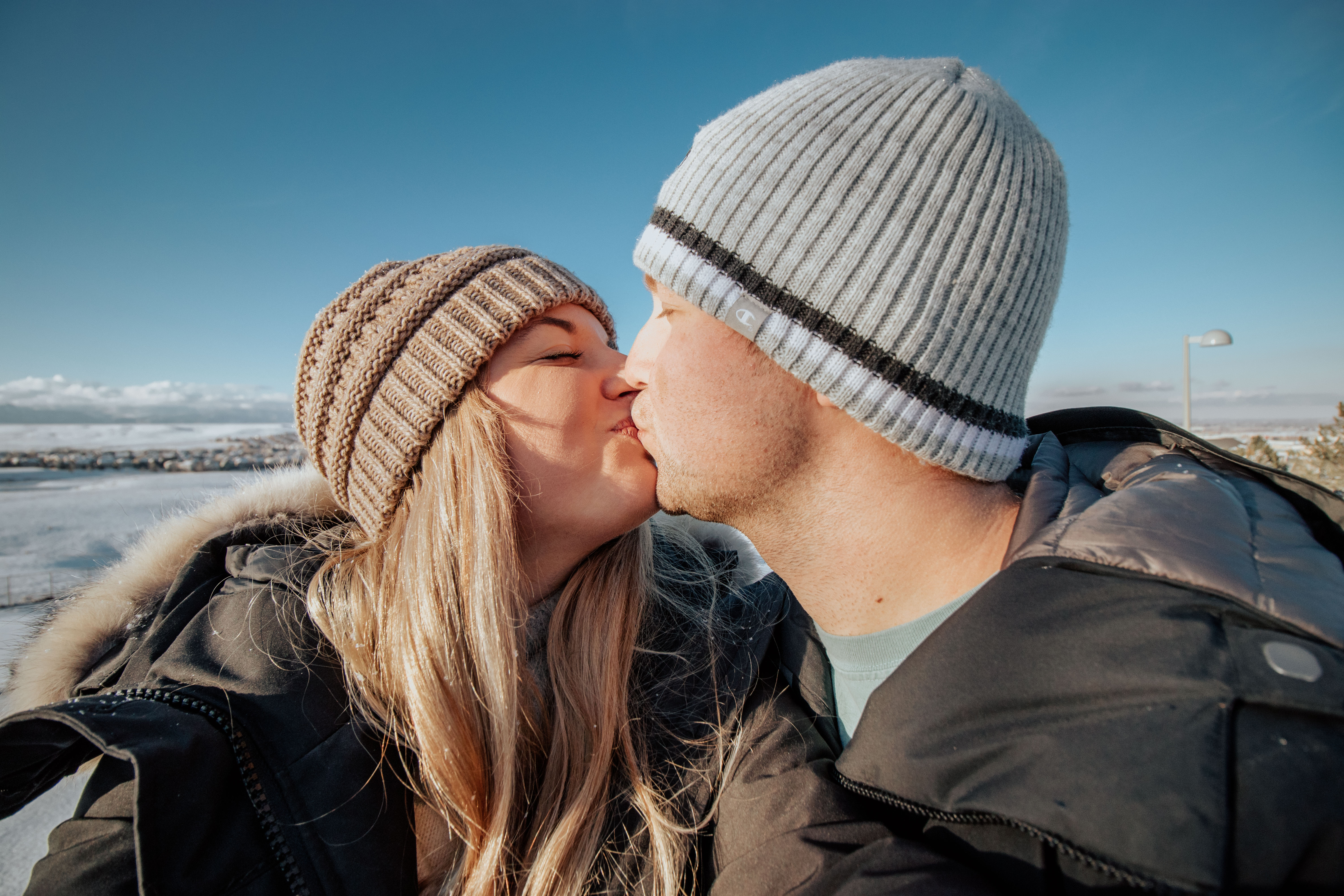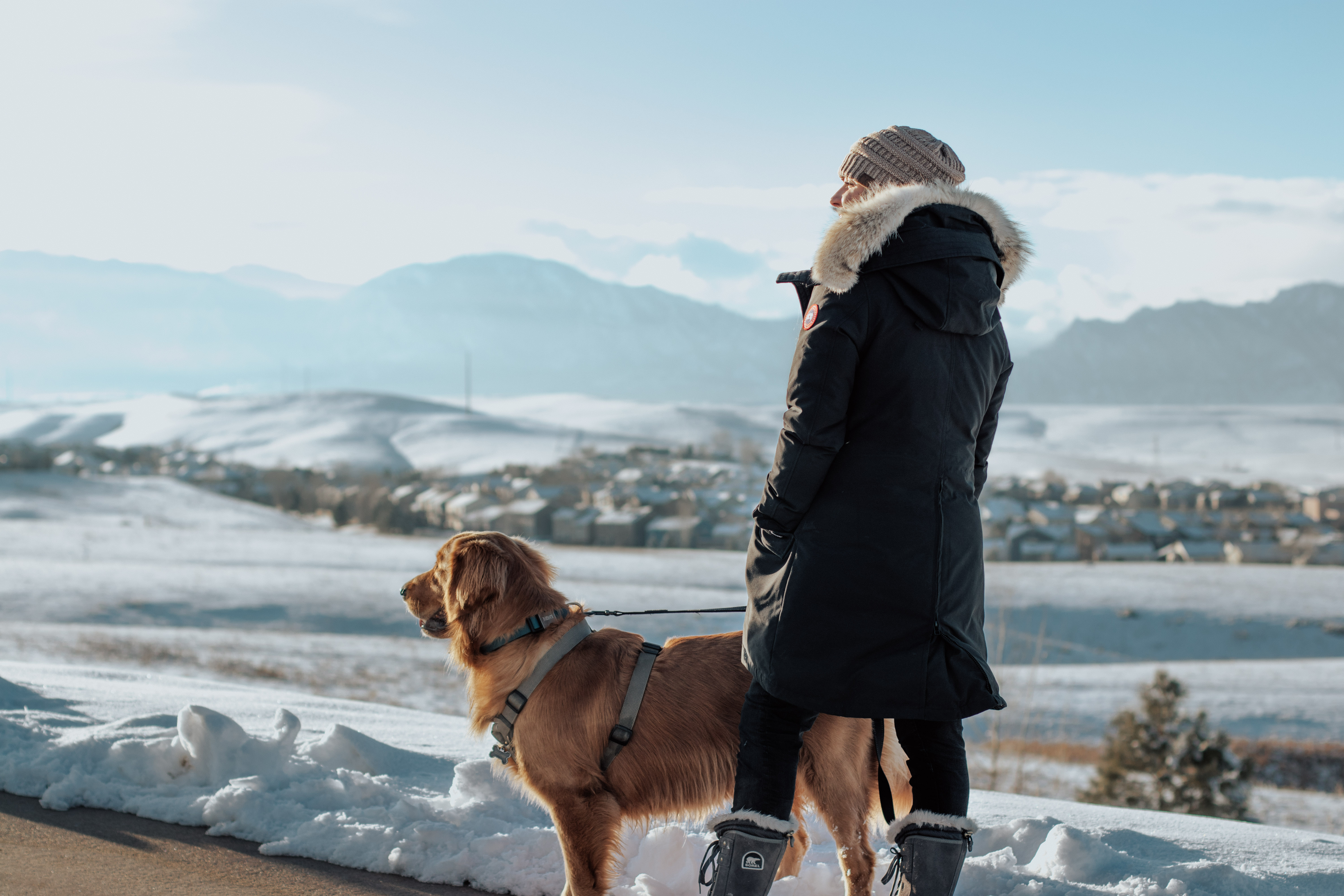 We moved to Colorado and had our first snow day!!!
These last couple weeks have been some of the most insane and fun weeks of my life. If you would've told me a year ago that I'd be moving across the country to one of the most beautiful states, I probably wouldn't have believed you. But here I am, watching the snow fall outside with our fireplace all lit up, in the CUTEST apartment ever. And I feel SO happy.
To sum up the move: it was crazy. We didn't realize how much stuff we were going to have to get rid of when downsizing from a house to an apartment, but I'm so glad it happened. In a way it was a fresh start. The drive from FL to CO took about 2.5 days, it was very long but really fun. What really kept us going was how excited we were to just relax in our place and not have to ever make the drive again (hopefully lol). Oh and lots of coffee / junk food.
So now we've been living here for over a week. The weather has been absolutely BEAUTIFUL, and the views are breathtaking. These photos above are from our very first snow day!!! It was the most gorgeous thing to wake up to; it literally snowed the entire day without stopping. And of course Cooper is enjoying the snow just as much as we are haha. I even tried to build a snowman and he got so excited that he knocked it down and started eating it. I wish I got it on film but I know it'll just be one of those cute memories that lasts with you a lifetime. 🙂
On another note: I'm so excited to be blogging again! I took a decent break to handle the craziness of the move and traveling during December. But you can expect at least 1 post a week (if not more) with all the fun adventures were going on! Some ideas for 2019 I had were more travel guides, recipes, allllll about home decor, and pretty much everything hair / beauty!
& To all of you reading this, I hope you're having a great day. Life is so beautiful and I feel that I've began to appreciate it a little bit more than before since moving here. Enjoy every little second of it! Regardless if you're out traveling or sitting on the couching binging Netflix (me every night haha), every moment is precious. Enjoy it, bundle it up, and take lots of photos & videos so you have those memories to look back on!
Until next time friends!! Stay happy! 🙂