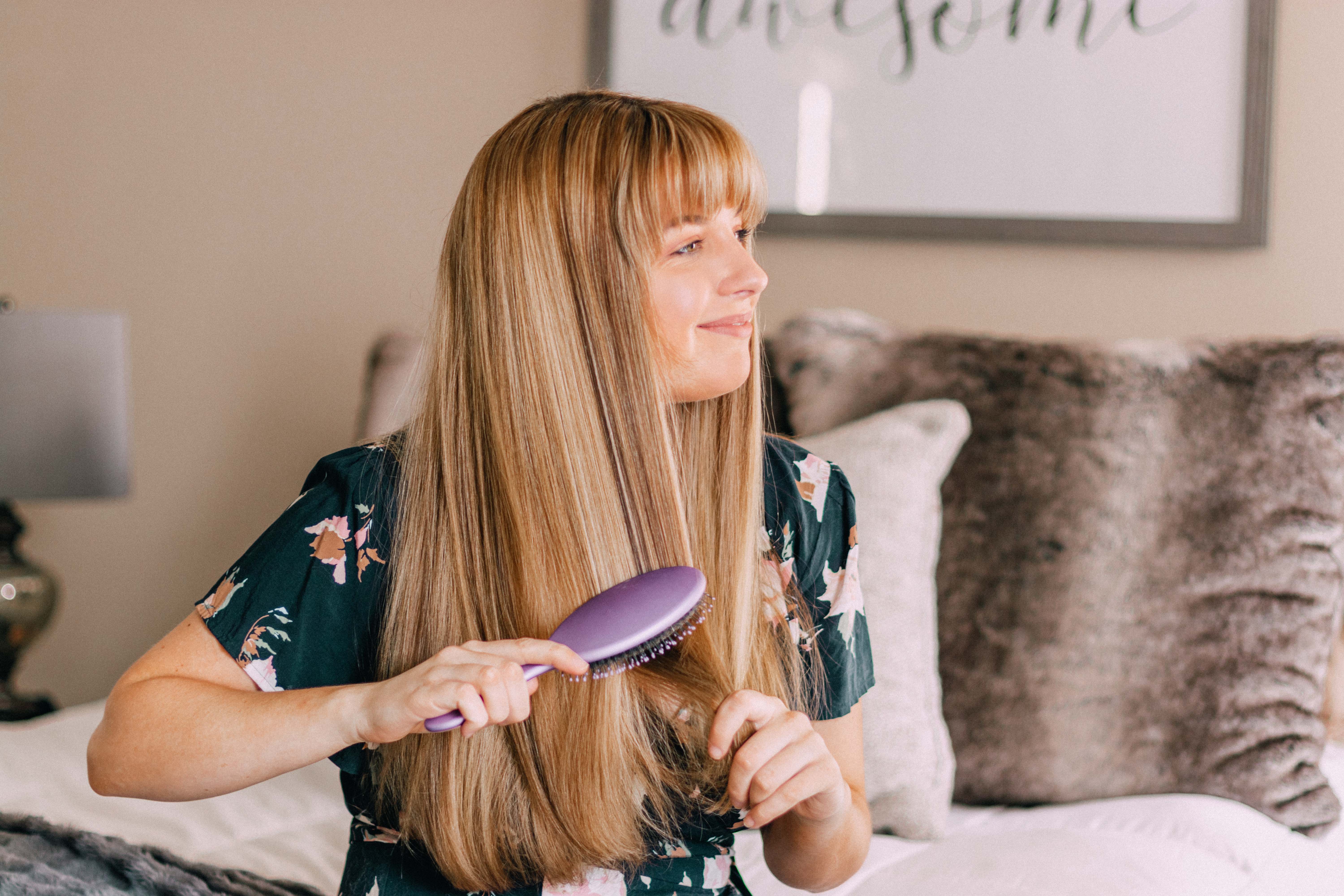 Surprise!!! I have BANGS.
Not going to lie, it took several months to talk myself into getting bangs, but I'm so glad I did. Now I always wonder why I never got them sooner because THEY'RE SO FUN!!
In case you're debating getting them, they are a lot of work. I wake up with them literally standing up on my head (its hilarious) and have to blow dry them every morning so they go the direction I want lol. But since it's been about a month since I got them cut, I feel like I'm officially a pro.
Below you'll see some of my favorite go-to hairstyles with bangs, which are all super quick and easy!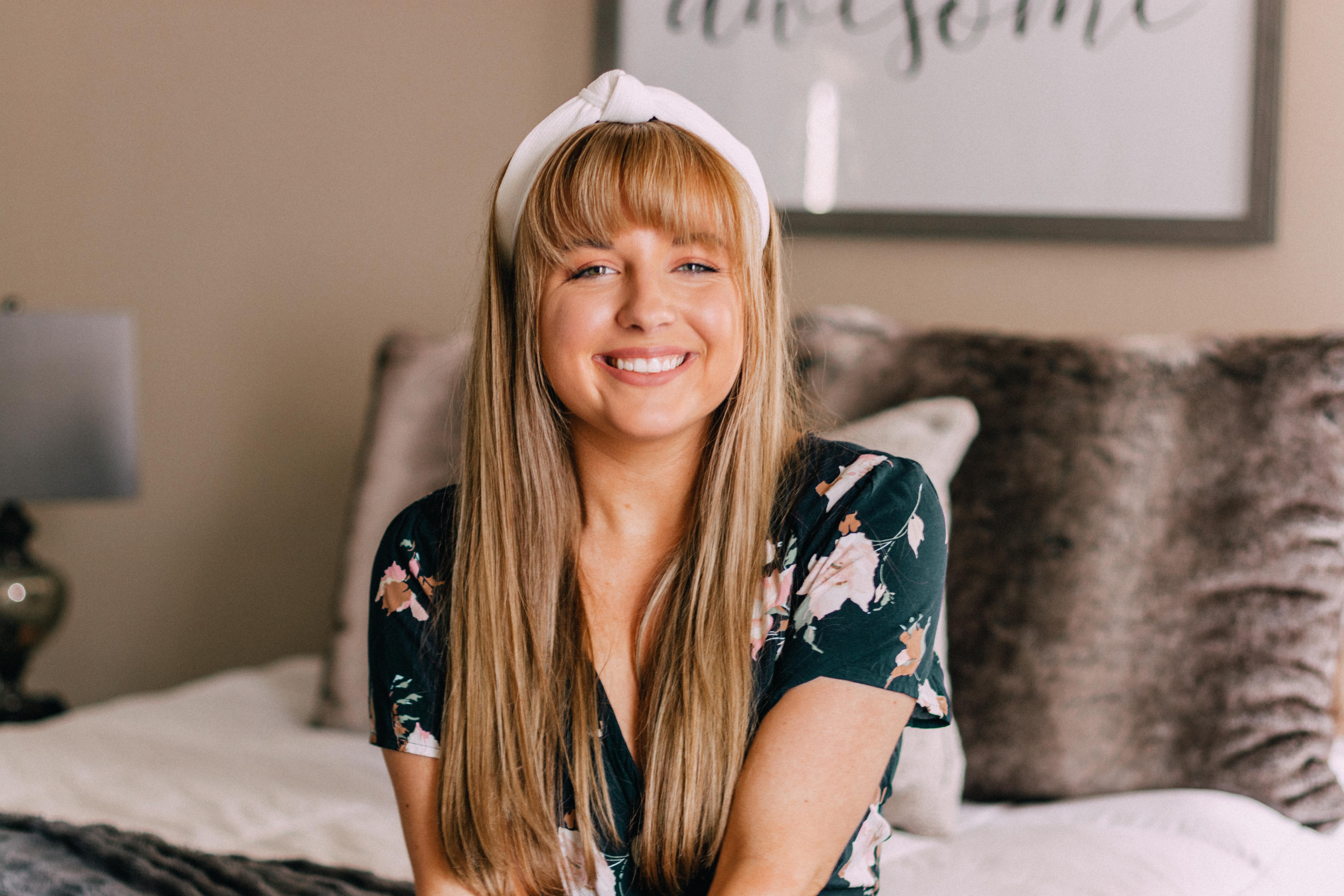 Hair Accessories
One of my favorite ways to dress up bangs is with a cute hair accessory like this top knot headband from Urban Outfitters! It comes in several colors / patterns and is such great quality. (I want them all)
Another idea would be to use a braided headband (or braid a pair of extensions) and create a braid crown that would sit in the same spot as your headband would.
---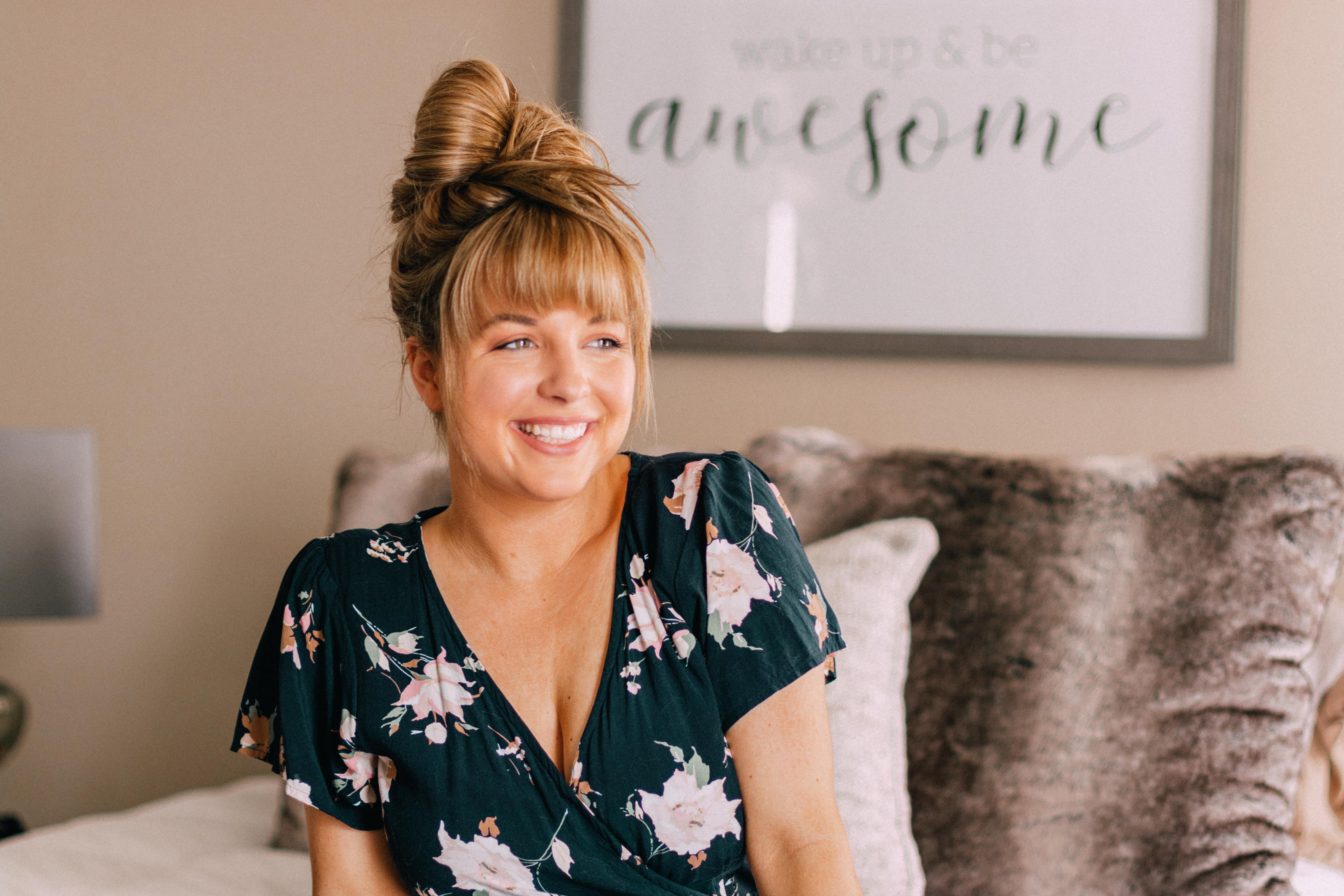 Top Knot
Top knot's are so easy and fun! This hairstyle is great because it's quick if you're in a hurry but can also be worn dressed up. I even like adding a headband or cute accessory to really pull it all together.
---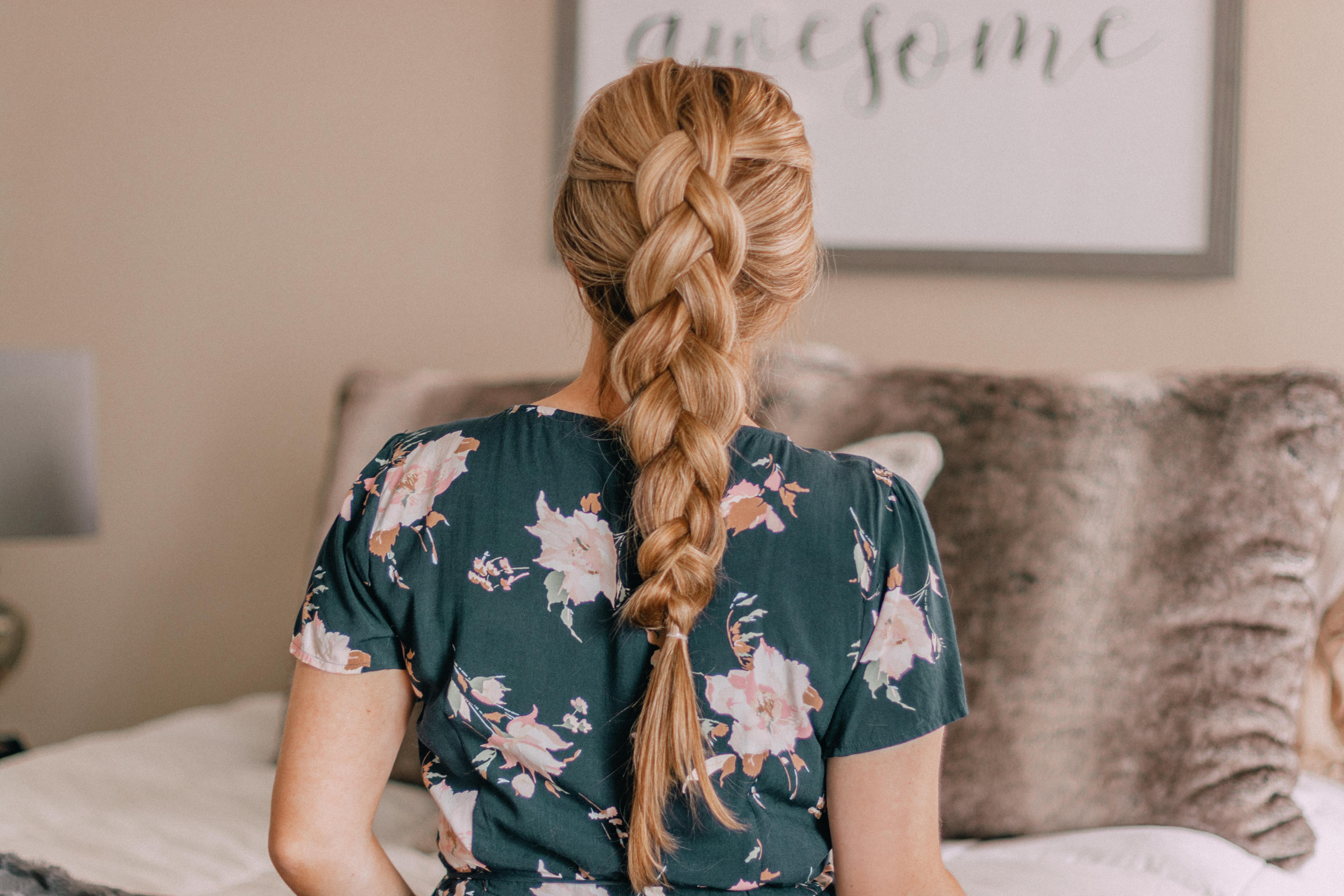 Dutch Braid
The holy grail of braids!! Of course I had to throw in my all time favorite braid, the dutch braid! A little tip for making your braids thicker are to pull apart the pieces after you're done braiding, it makes a huge difference.
Shout out to Cooper for making an appearance in my photo, he was a little camera shy that day haha
I really hope you guys loved these hair styling tips, comment below if you've ever thought about getting bangs! 😊