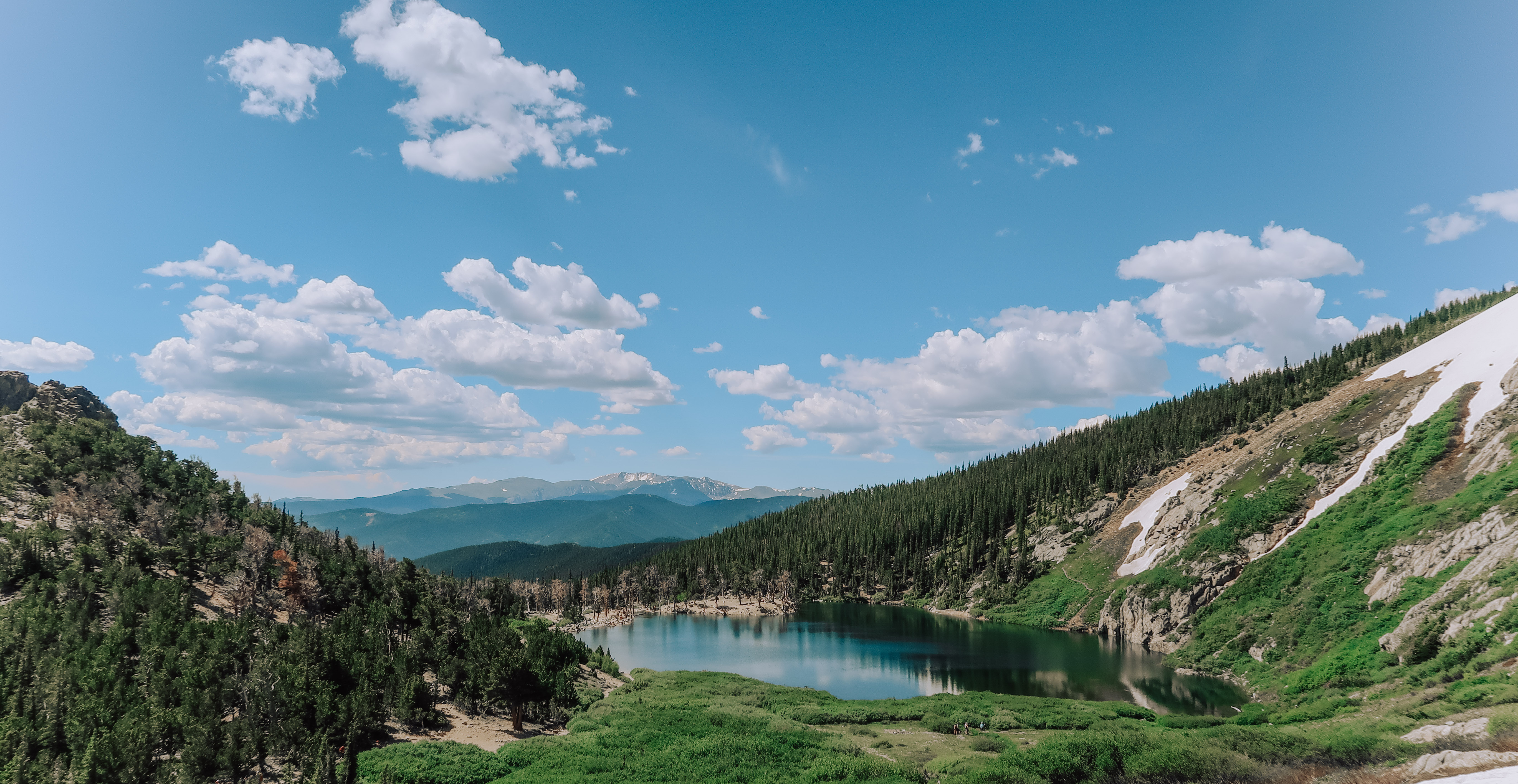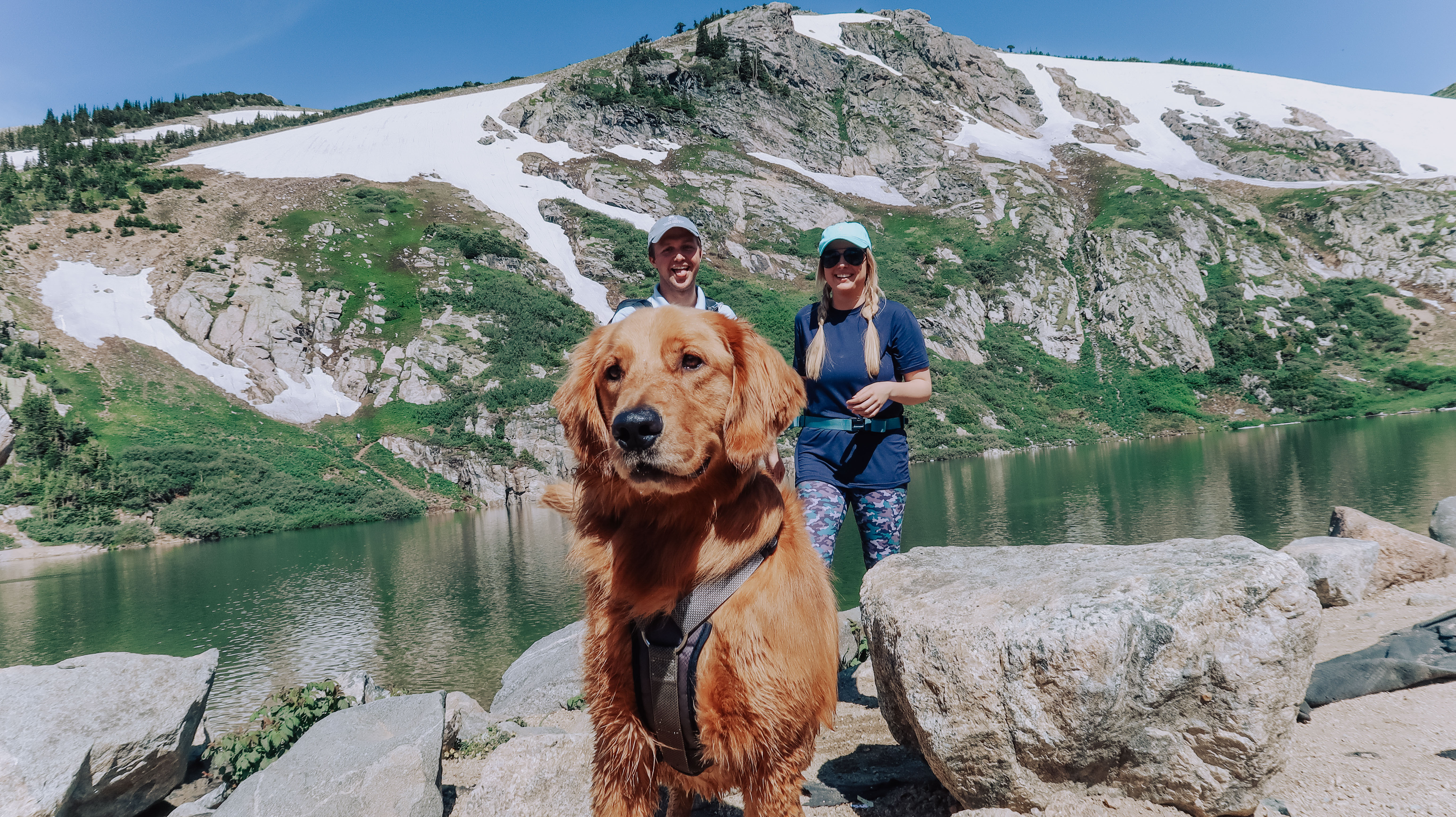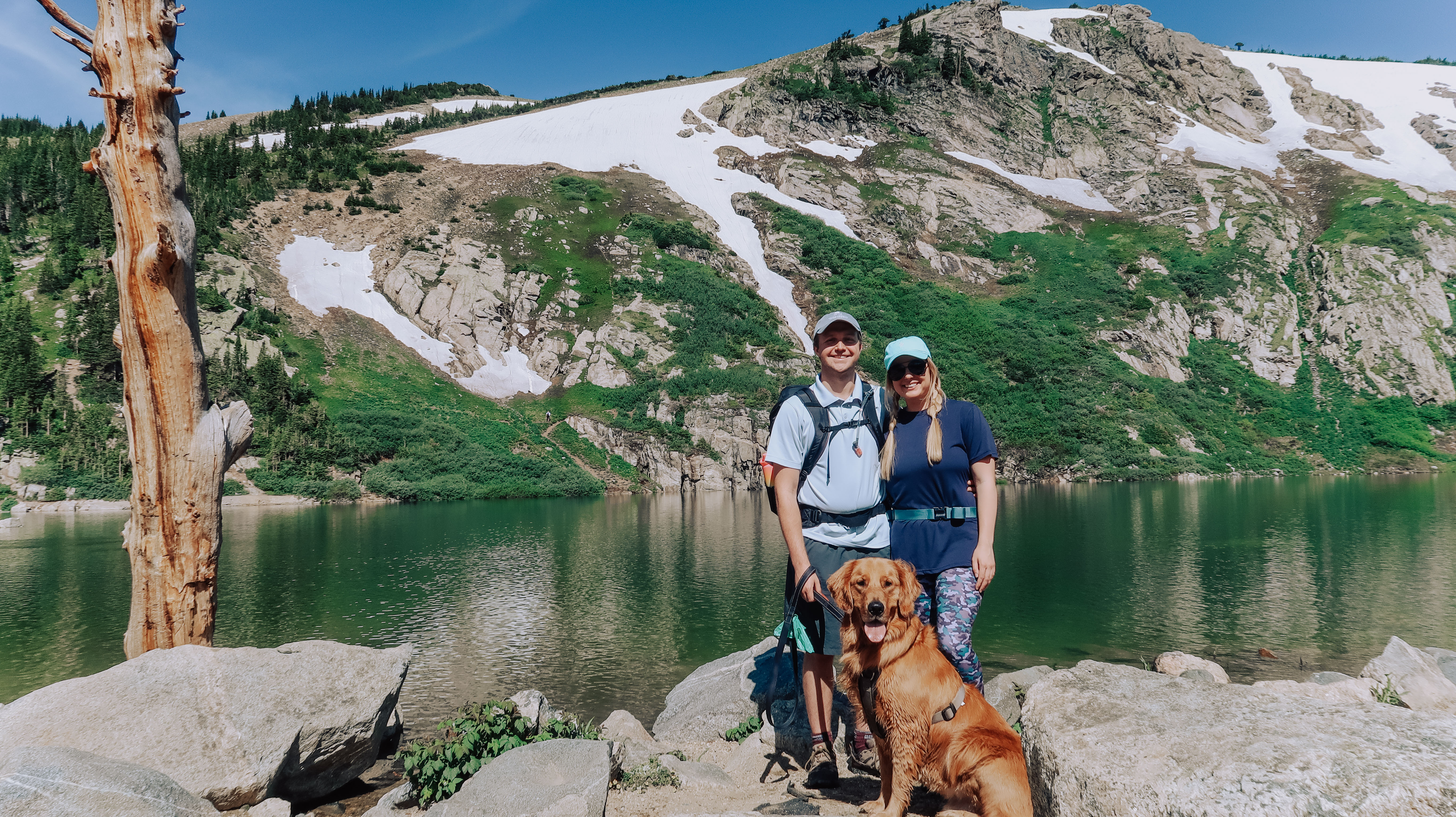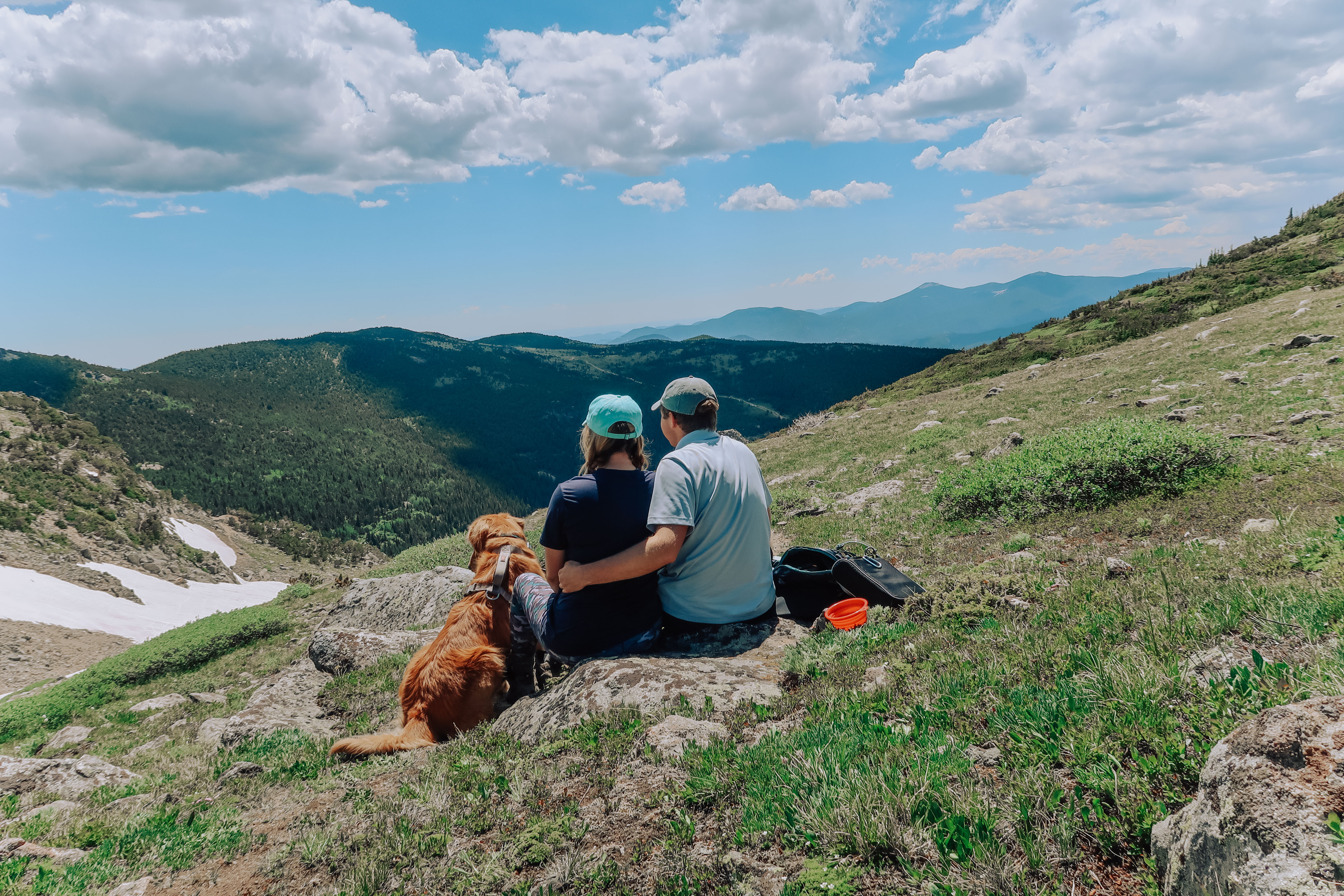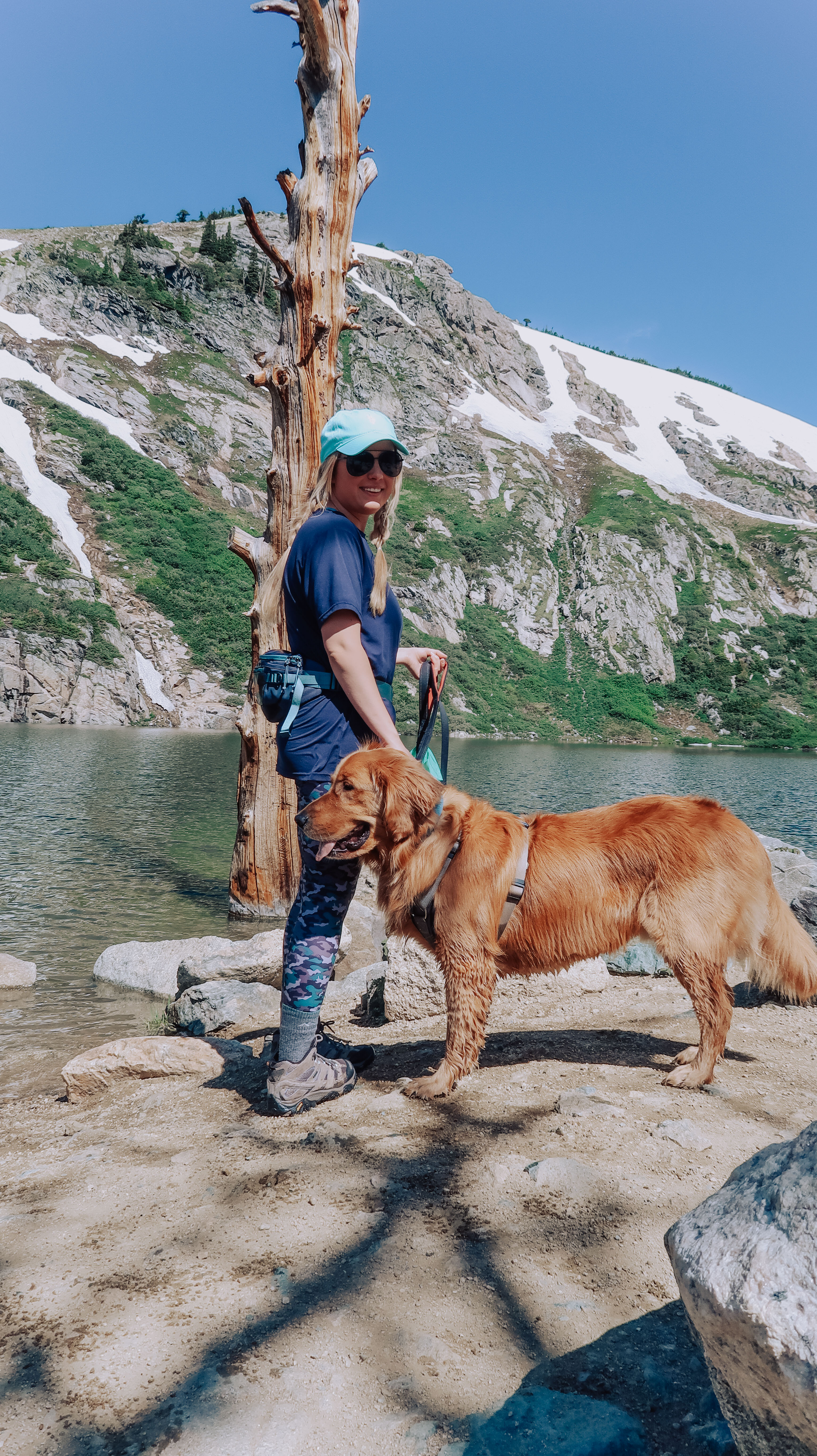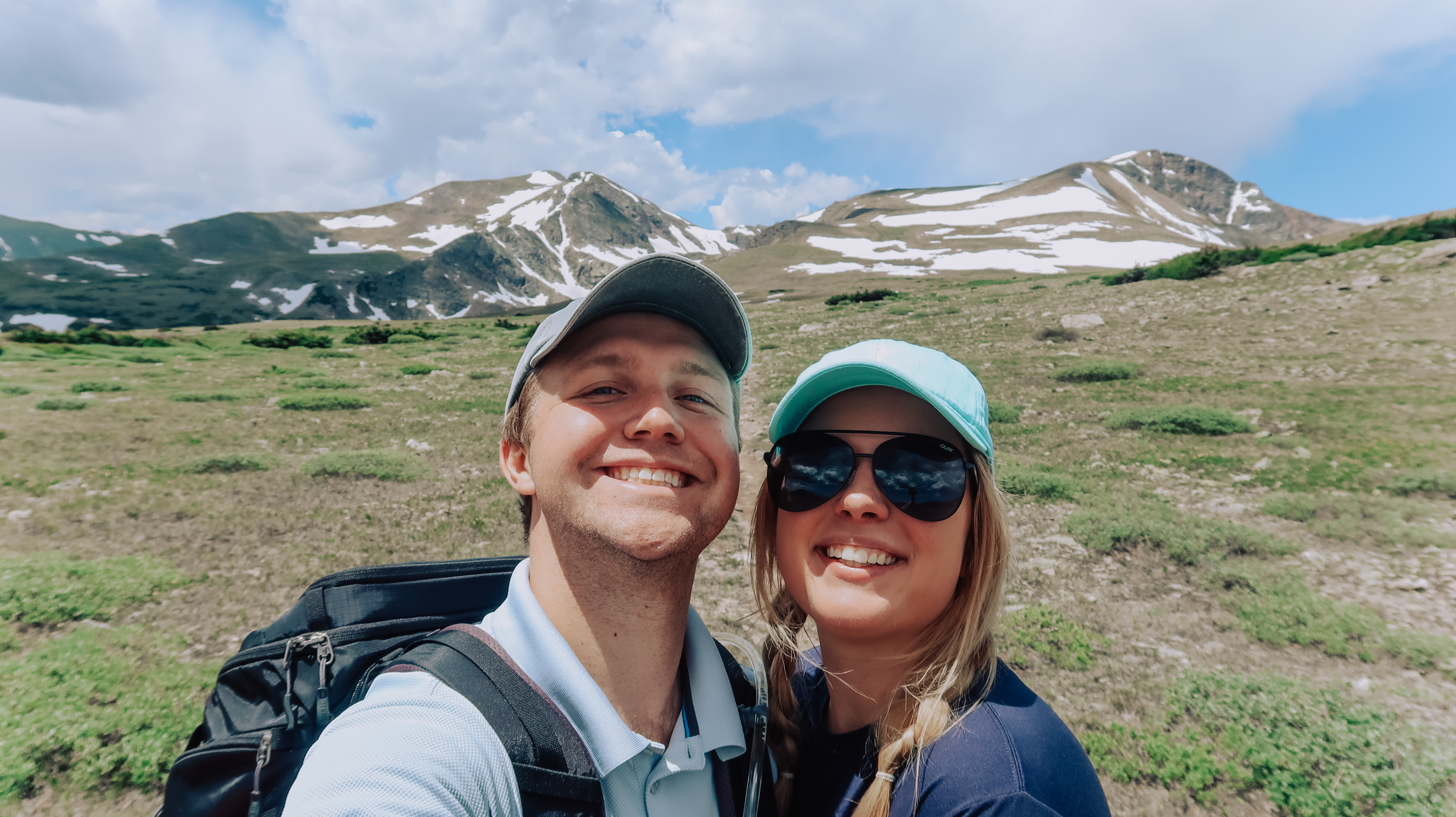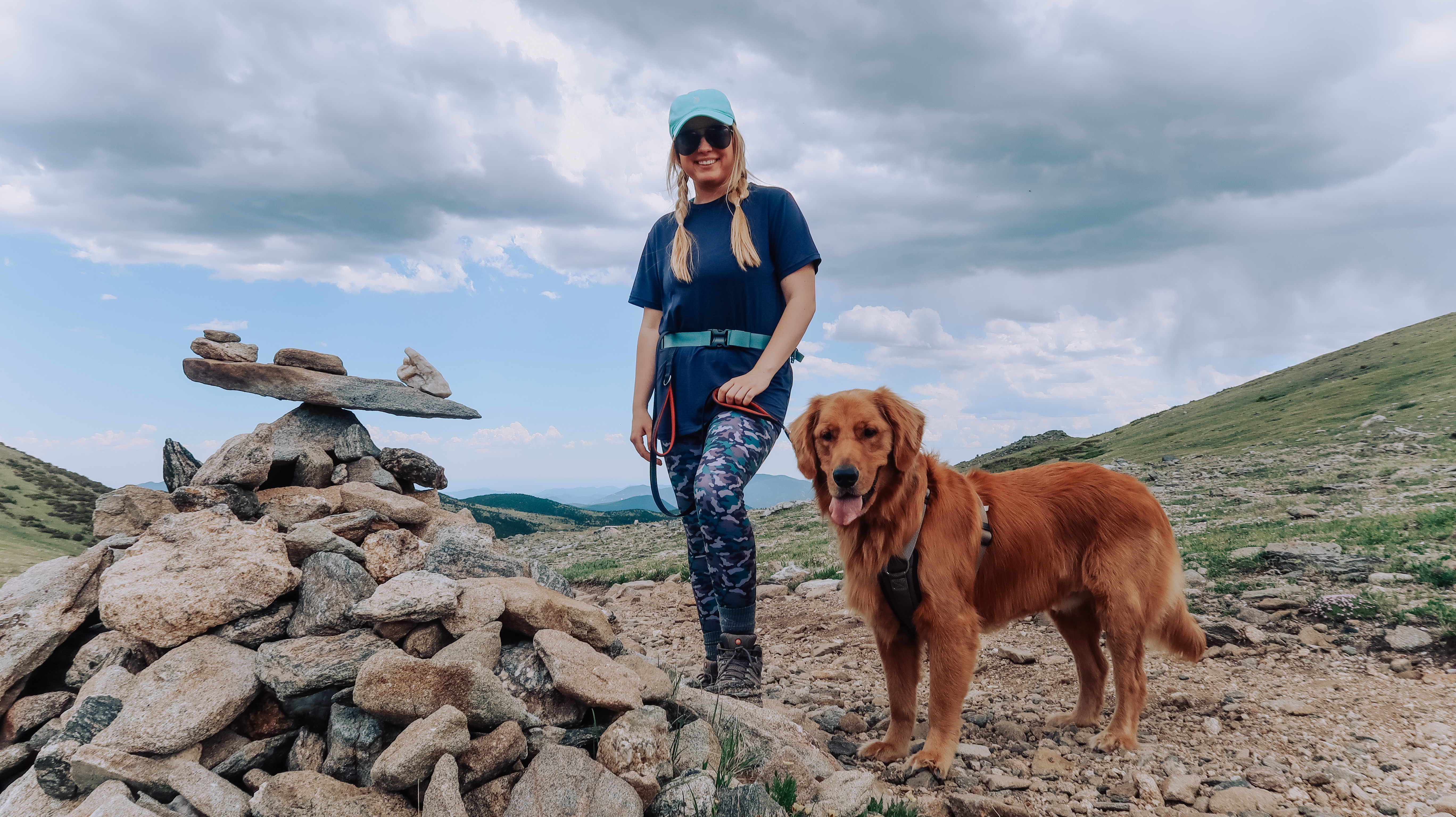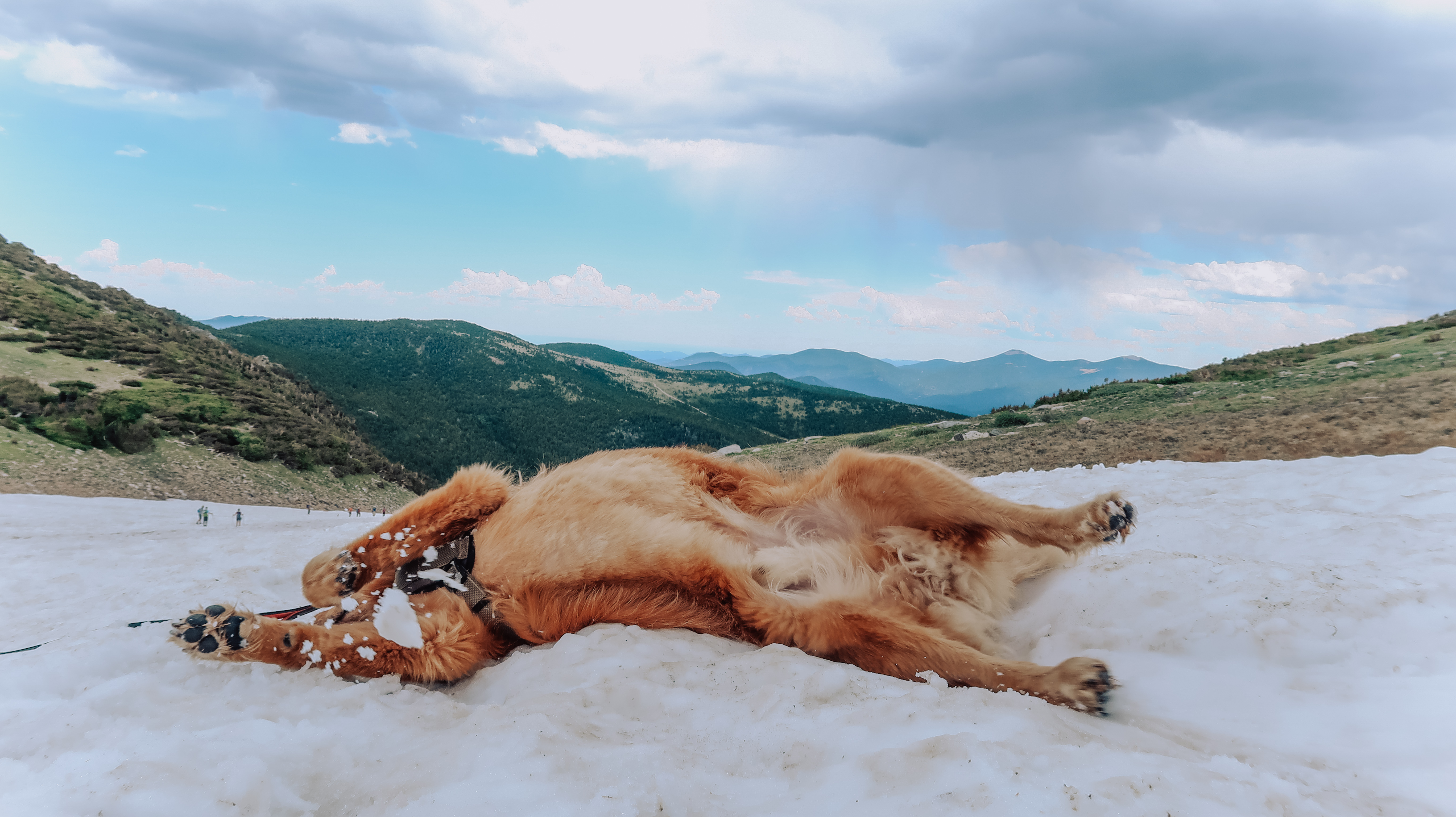 Y'ALL WE SAW SNOW IN JULY!!!
---
If you live in Colorado or are visiting the area you MUST go to St. Mary's Glacier!! It is SO beautiful and breathtaking.
The first part of the hike is all uphill and on a very rocky surface, then you get to the beautiful lake area with all the amazing views!!! I definitely recommend bringing some type of spikes for your hiking shoes – we hiked all the way up the glacier without them and it was HARD. But getting back down the mountain was even more difficult – I ended up sitting on my rain jacket while Cooper pulled me all the way down like a sled dog, seriously SO fun but also terrifying LOL.
Checkout our vlog from our trip below!!!