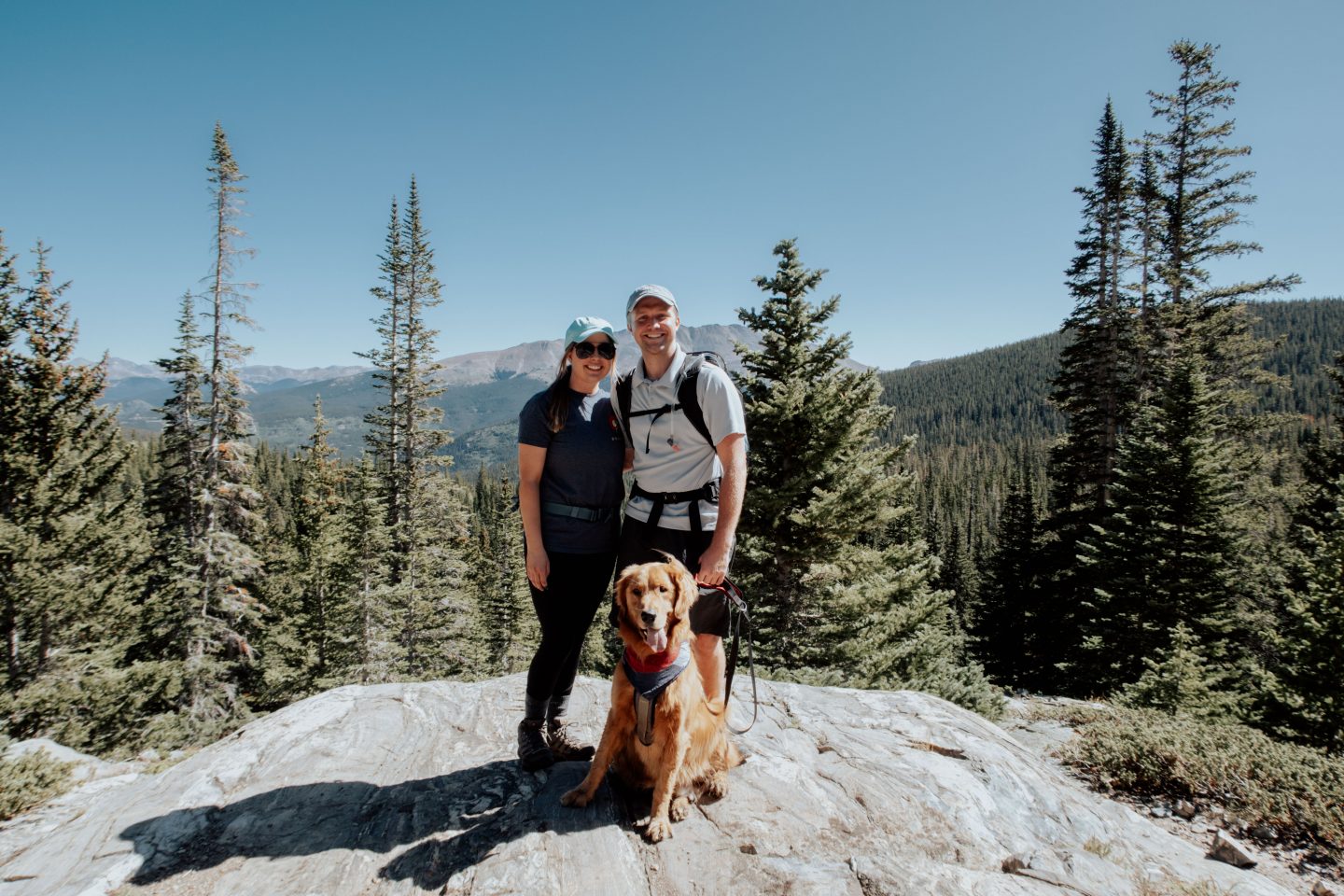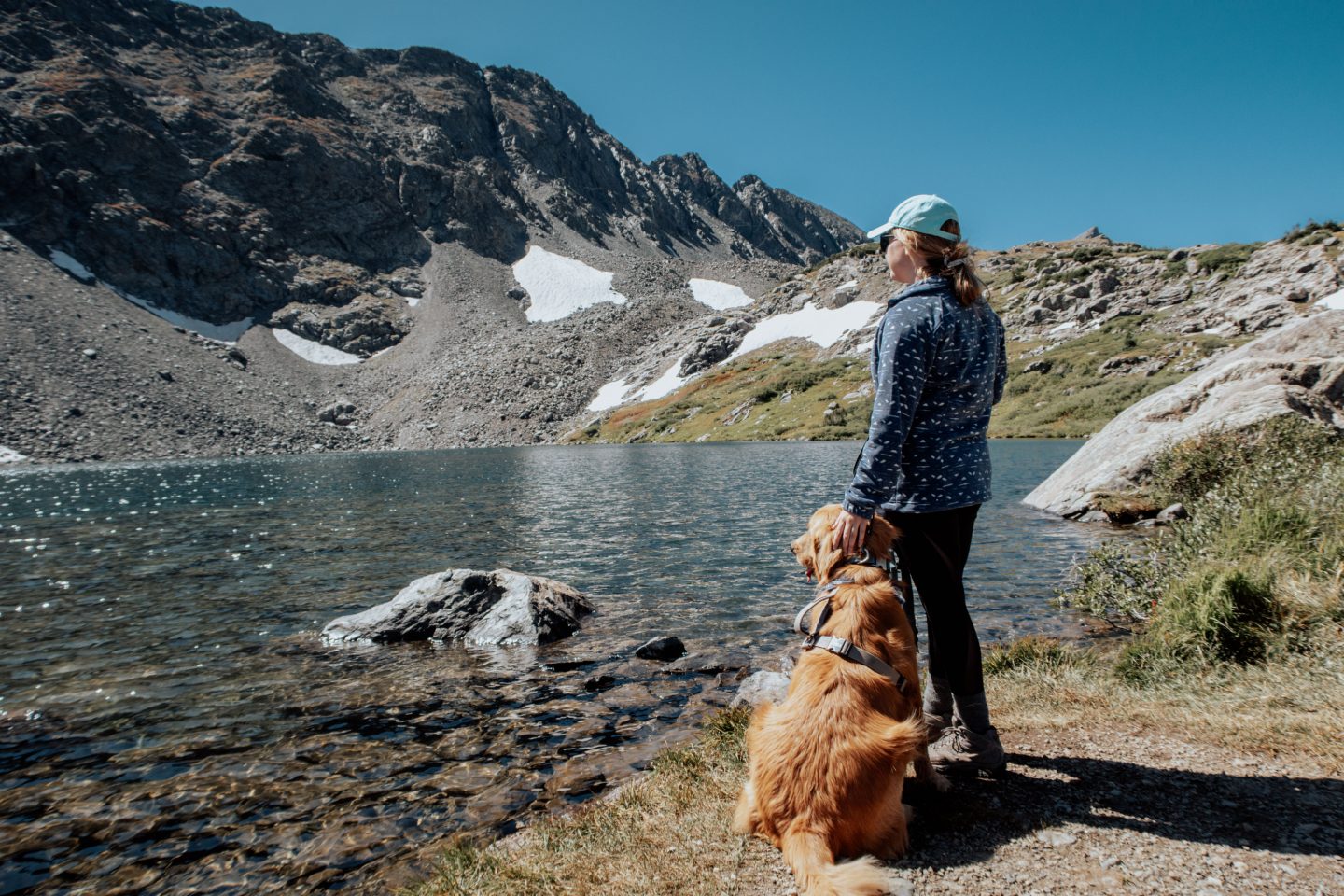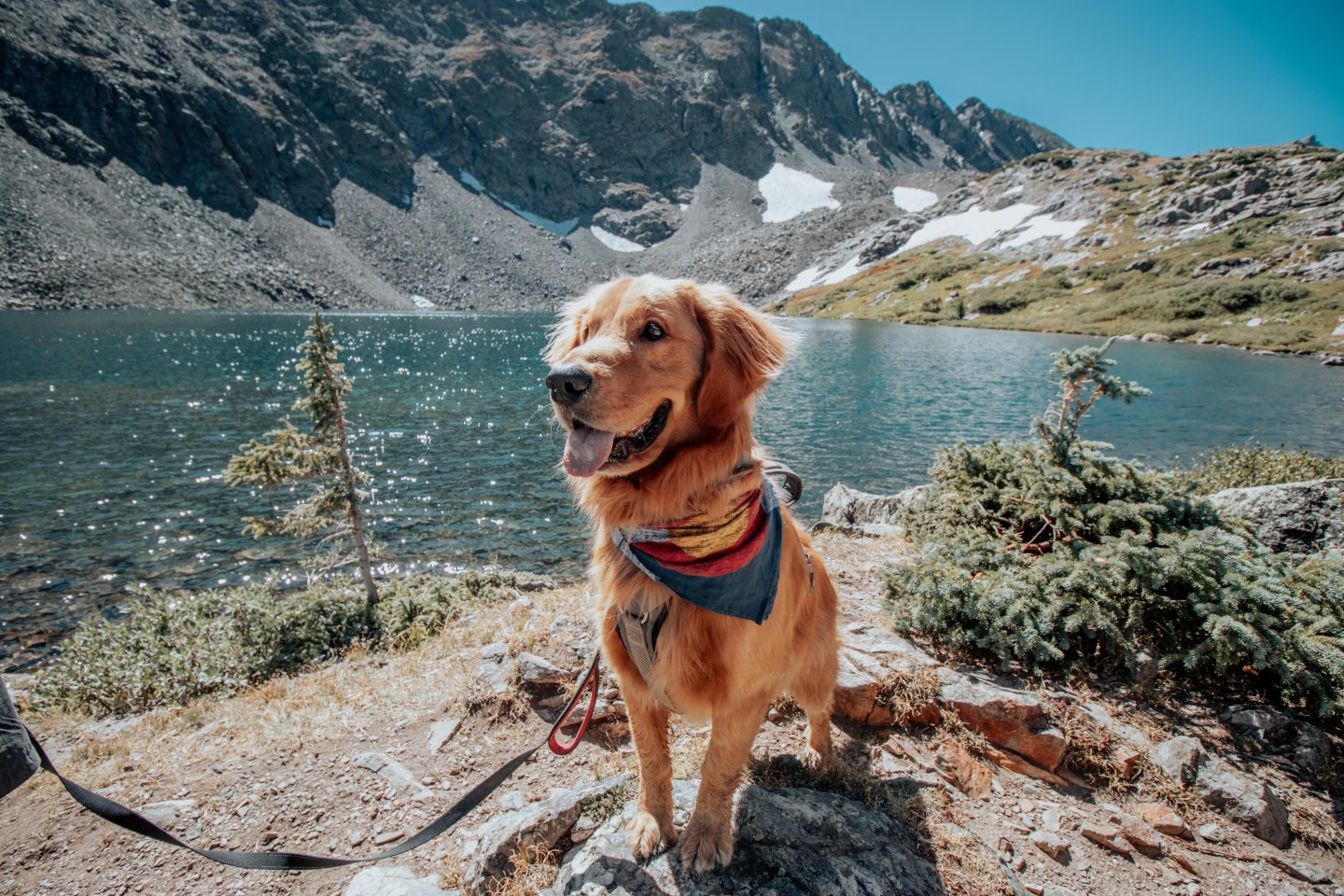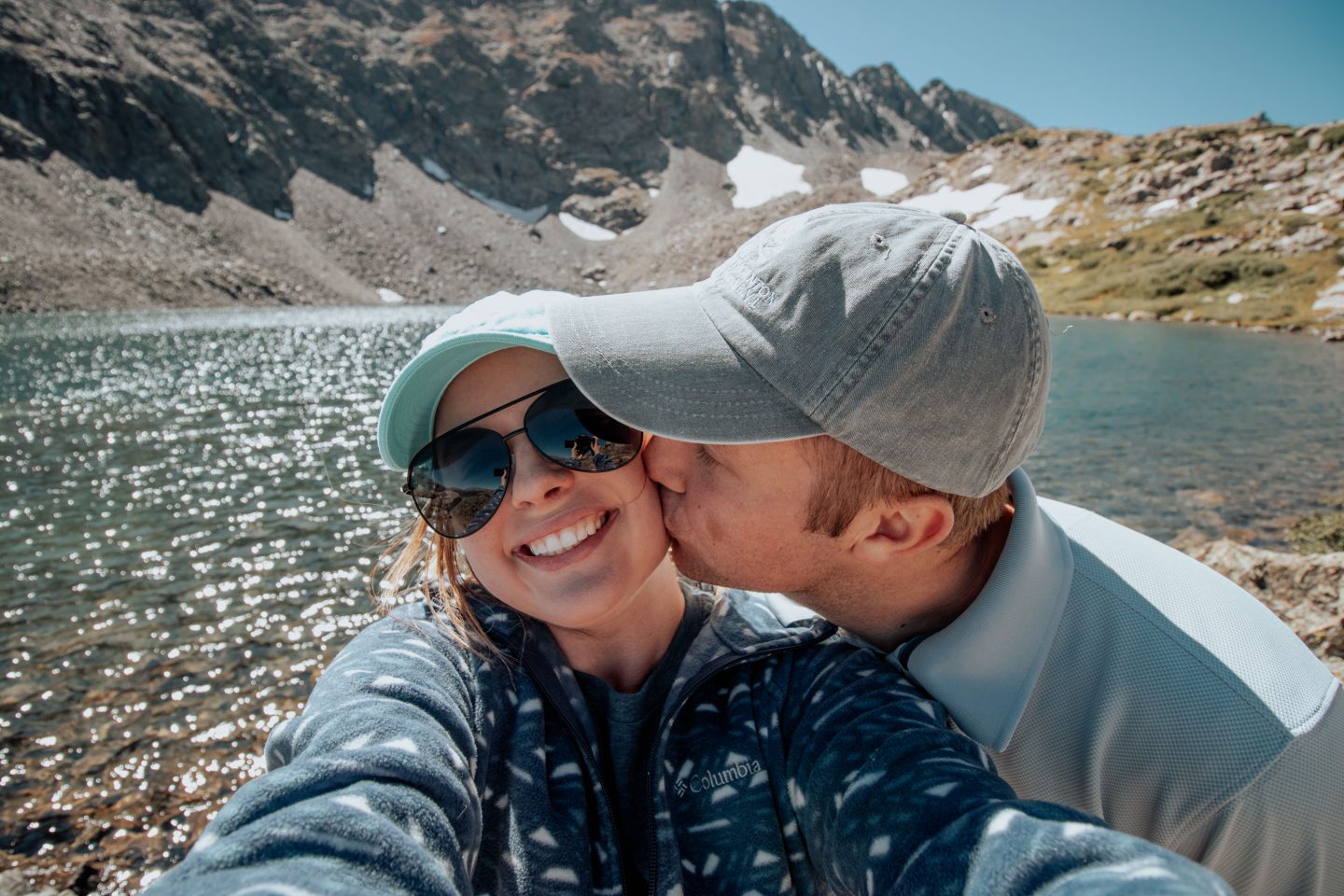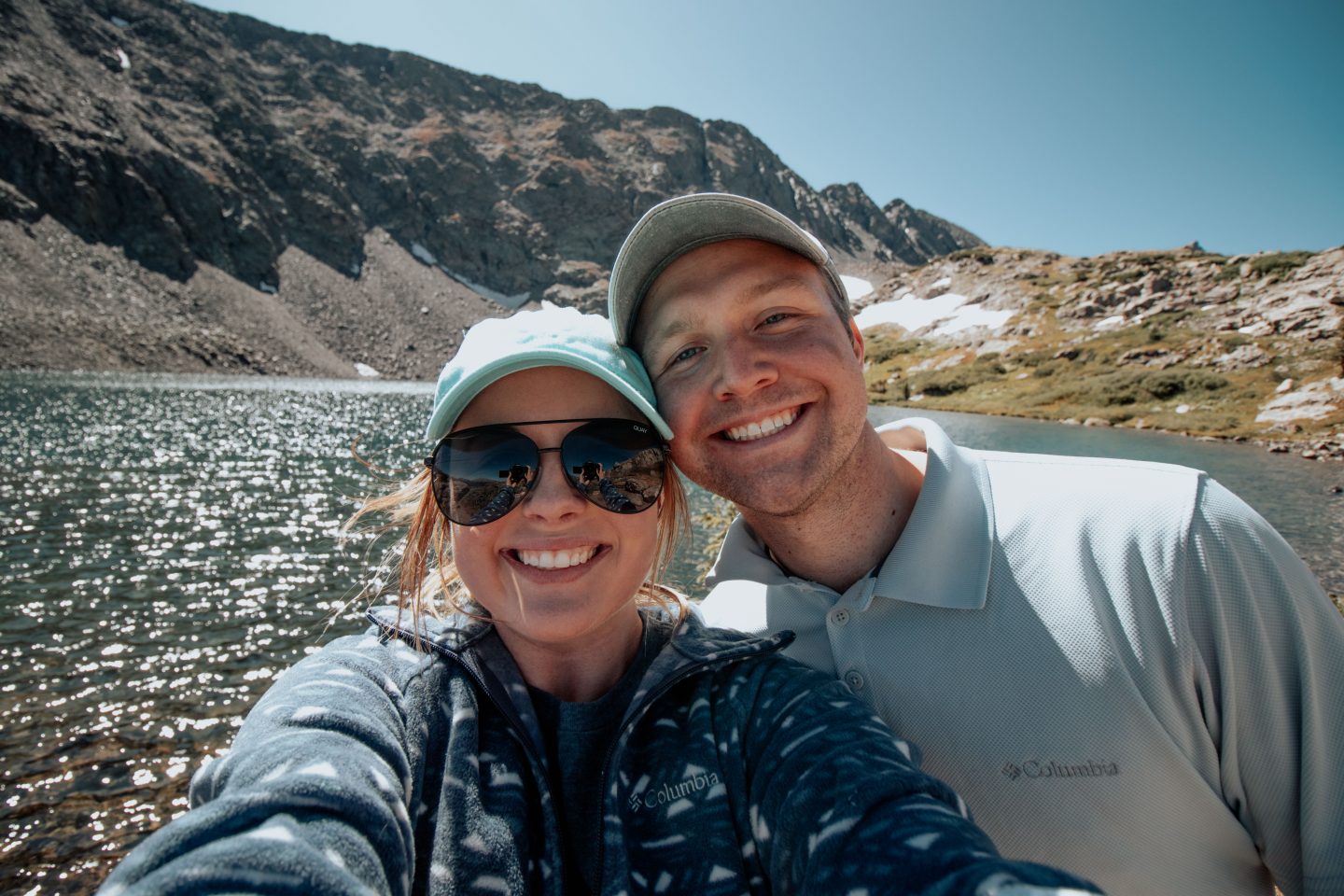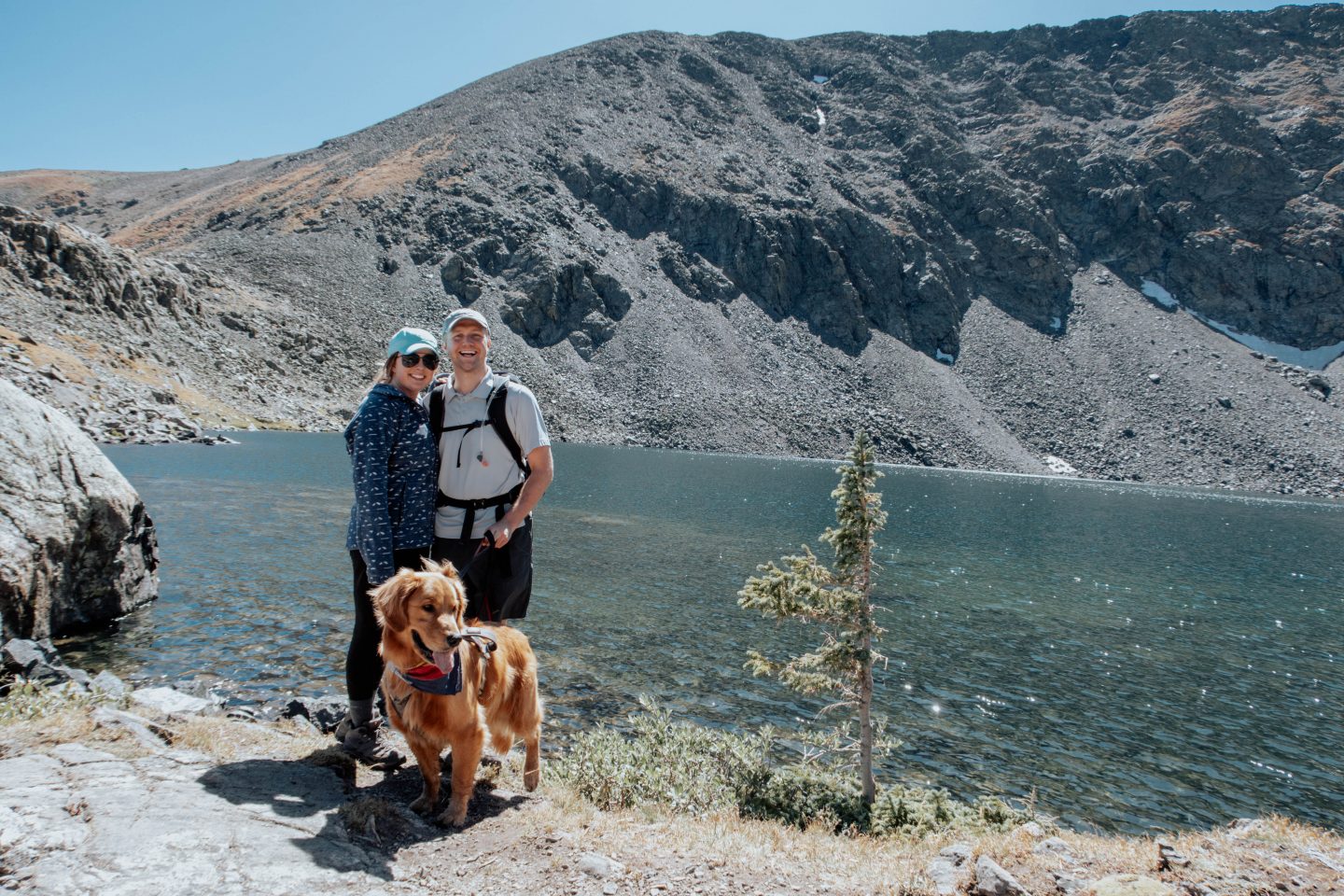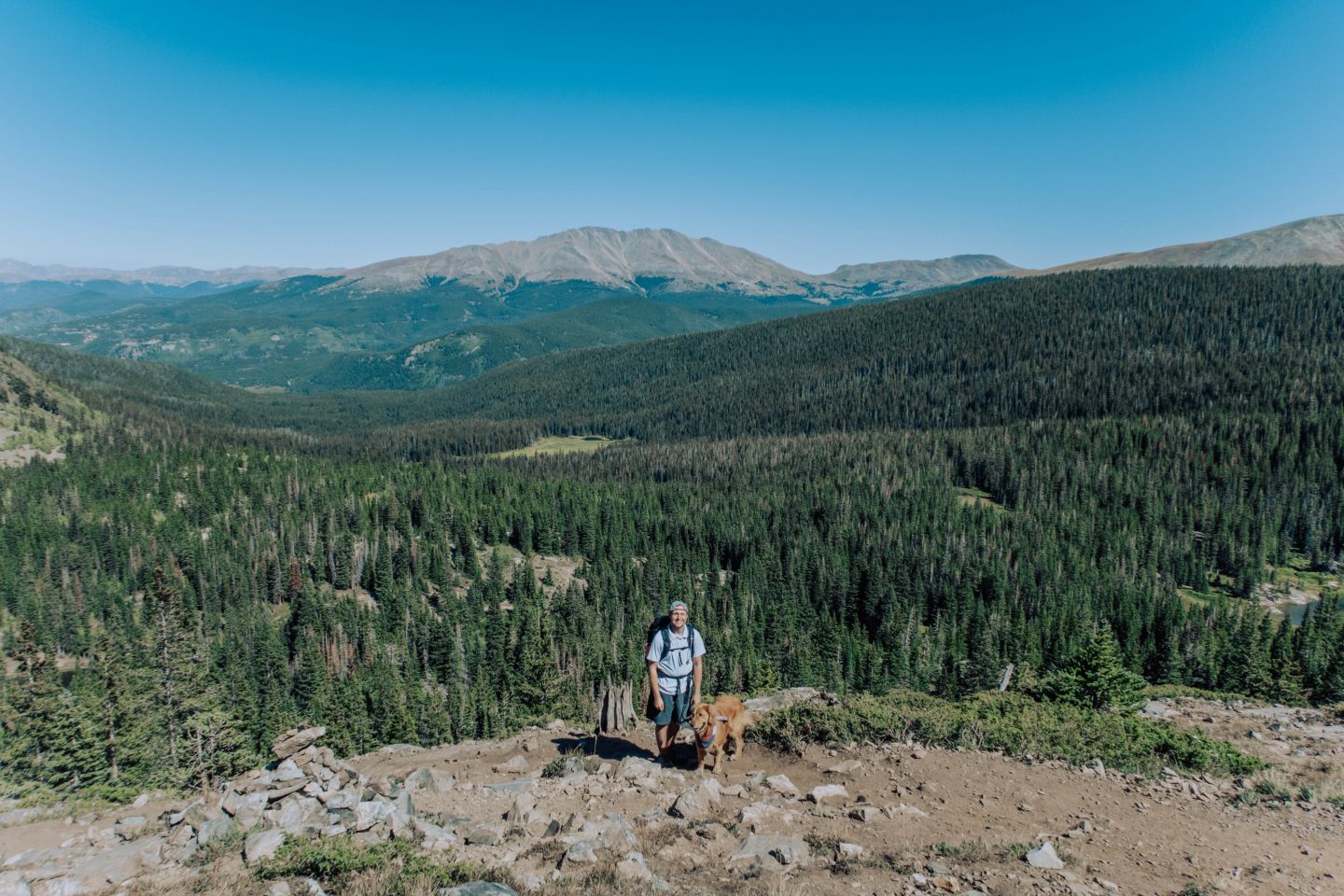 YAY!! Happy 5 year anniversary to us!!
I seriously cannot believe it has already been FIVE YEARS of Blake and I being together. Life has just been SO happy and fun, and I am beyond grateful to have him in my life (love you lots babe) 😊
To celebrate we had a weekend staycation in Breckenridge, Colorado and it was so amazing! We stayed at The Lodge at Breckenridge and it was so cool because they are pet friendly!! Cooper was very happy to come along on the adventure, it's so much nicer than having to find a place for him to stay. I've also never stayed at a pet friendly hotel, and it all went so smoothly!
For our weekend hike, we explored Lower and Upper Mohawk Lake Trail – about 20 minutes from The Lodge. I recommend taking a lifted vehicle that has 4-wheel drive, because the trail is extremely rocky and you'll be able to drive a lot further down it to park. If you checkout this trail, definitely take it all the way up to Upper Mohawk Lake because it was BREATHTAKING. The water was teal blue and the views were amazing – also bring lots of layers to bundle up with, the wind there is no joke.
The last thing I wanted to mention from our trip is where we ate the first night – the restaurant is on Main Street and is called The Cantina Tap House and Tavern. Blake and I have agreed that we will visit this restaurant every. single. time. we go to Breck now because it was SOOO YUM. We got a giant queso bowl, wedge salad, pork tacos, and a canteen margarita! I kid you not, their food is SO GOOD. One of the best places I've eaten in a while – the staff was very friendly, and they allow pets on the porch area out front. 😊
Breckenridge hiking vlog: